COMPLETE BEACH MONITORING FOR CONCESSIONAIRE COMPANY MANAGEMENT
Beach Amenities Management (BAM)
We have created a user-friendly digital platform for fast and easy payment, organization, and tracking of beach content.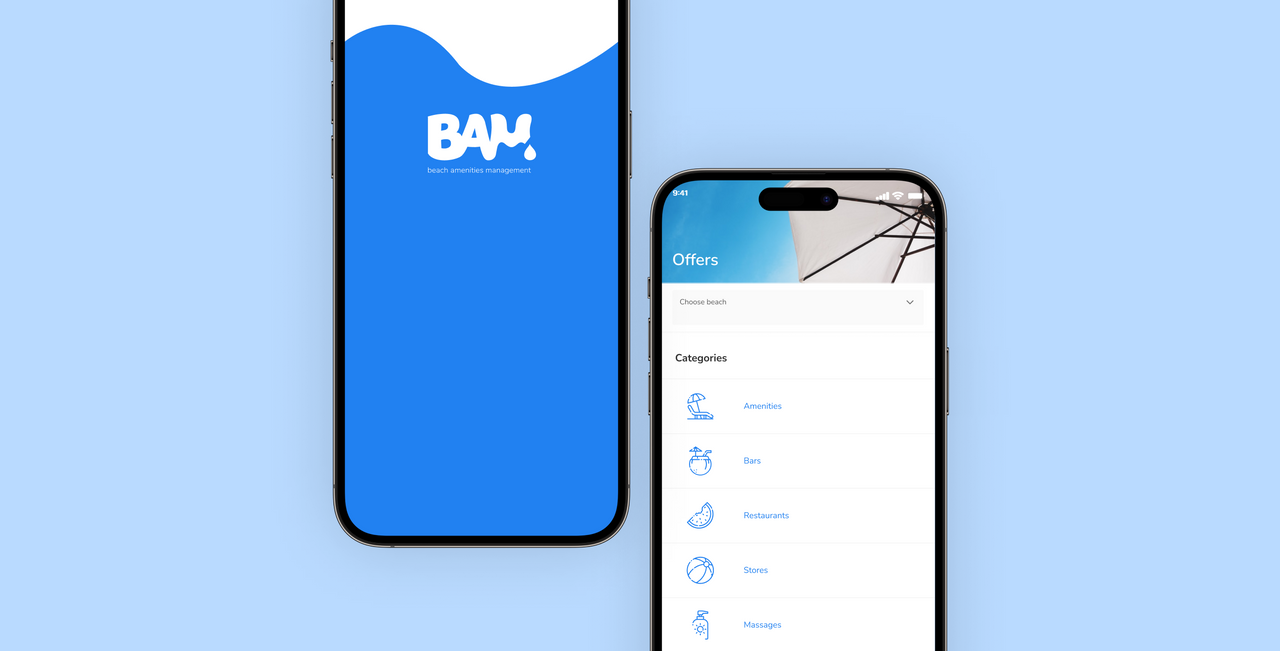 Strategy consulting
System architecture
UX/UI design
Website development
User testing
The BAM application offers the possibility of quick and easy access to beach facilities. It is possible to book and pay for a deck chair and parasol in just two steps via this application, created for iOS and Android. It is unnecessary to wait for the staff or carry cash with you, which also relieves the staff and shortens the time of booking and payment. The service is better because the staff has time for an individualized approach to other services.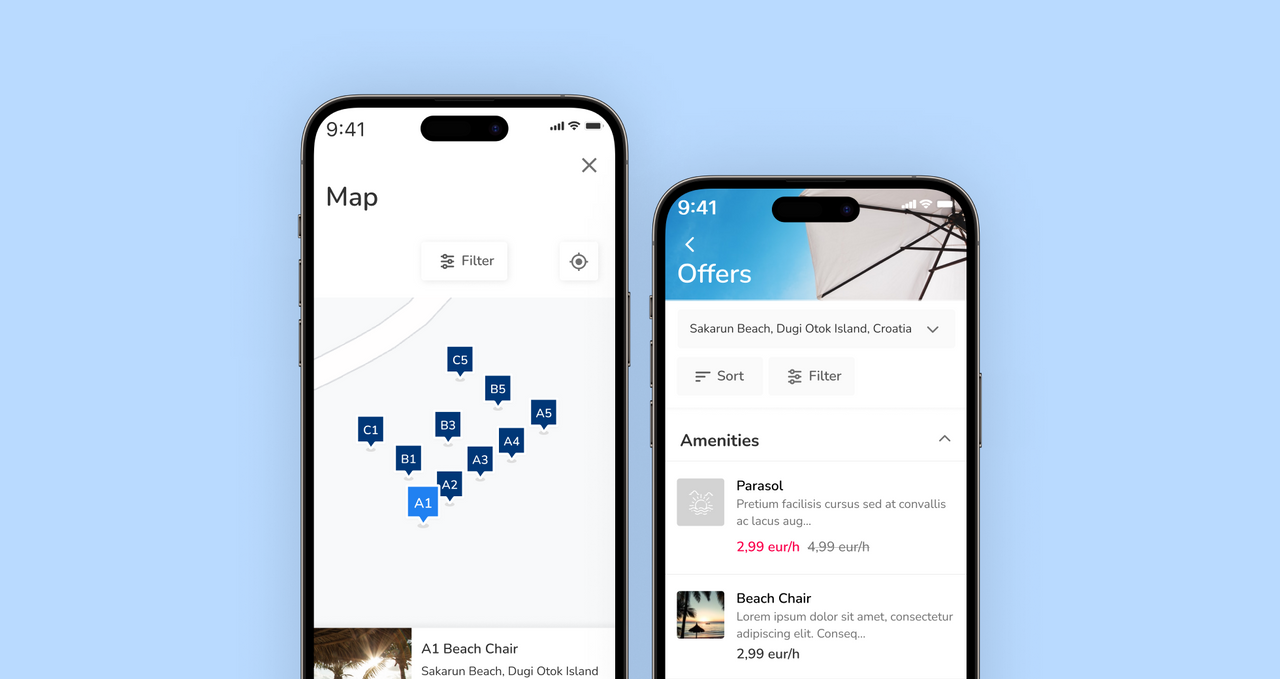 Optimizing beach content tracking through automation
BAM enables beach concessionaires to reduce costs and streamline operations through the automation of equipment payments and tracking of chair rentals. The system optimizes processes and increases efficiency.
Quick and easy monitoring of beach amenities
One of the key advantages of the BAM application is the fast and effortless tracking of beach conditions. Concessionaires can easily check the availability of beach chairs, umbrellas, and other amenities through an intuitive interface. This allows for prompt responses to changes and ensures that beach visitors always have access to the necessary amenities.
Reporting and Analytics
The platform provides concessionaires with detailed reports that facilitate making business decisions. Based on the collected data, trends can be identified and content management on the beach can be improved.
Diverse content, easy accessibility
Each beach offers a diverse range of amenities, and users can easily access them after reserving a beach chair and/or umbrella. They can enhance their beach experience by indulging in various activities, such as treating a friend by reserving a beach chair for them, sending drinks, ordering food, and enjoying their time worry-free.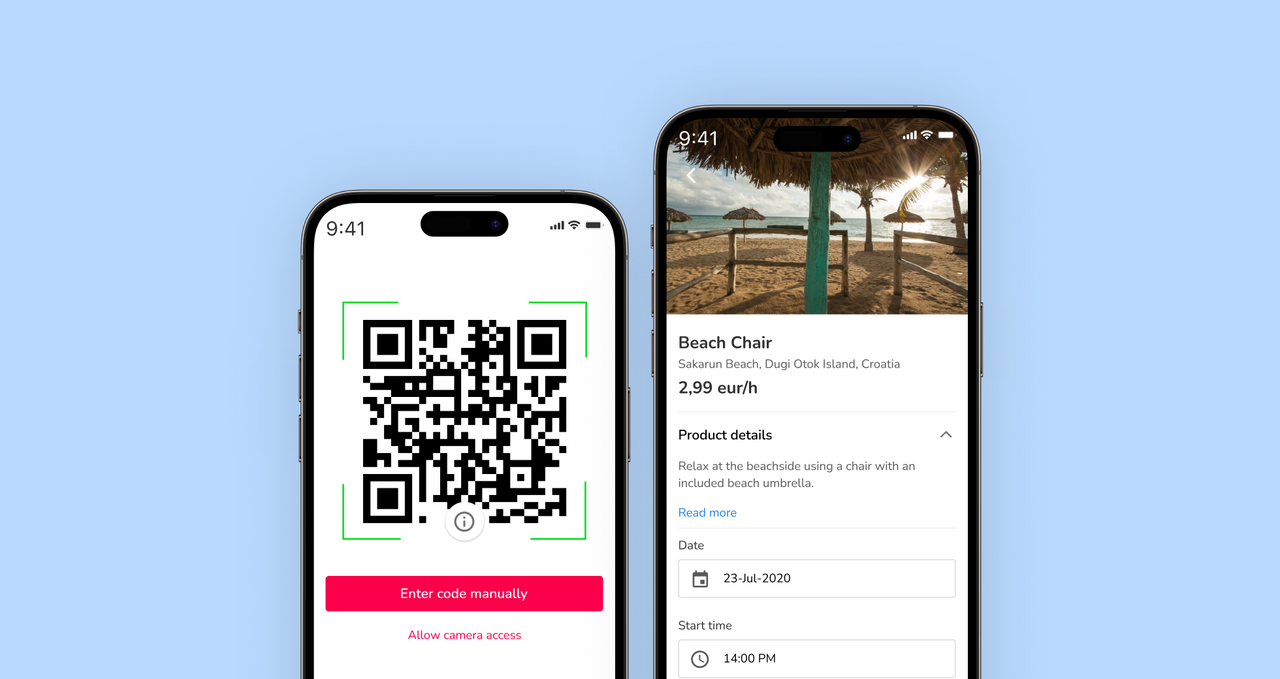 Would you like to learn more about the BAM?