From communication to entertainment and productivity, mobile applications offer a world of possibilities. Making daily life more manageable and enjoyable.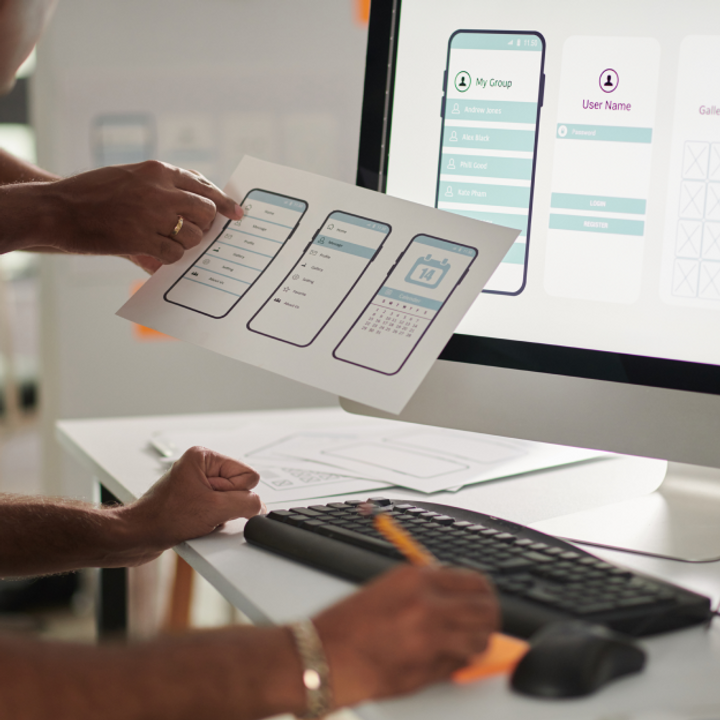 Our solution for your success
We're deeply committed to mobile app development, understanding the significance of delivering projects on time. Transparent communication and strict timelines are paramount to our process. Our seasoned team delivers innovative, user-friendly native mobile apps that provide the best experience.

In today's competitive business landscape, a mobile app can serve as a magnet tool to connect with customers, improve brand visibility, and generate revenue. Mobile app development services offer unique advantages over other solutions.
iOS app development
Embracing advanced development practices in Swift and Flutter is crucial for delivering high-quality and intuitive applications tailored for the Apple ecosystem.
Android app development
Strategic development with Java, Kotlin, and Flutter enables the delivery of versatile and efficient applications optimized for the vast Android market.
We finished a successful project along with a partner and Gauss. Now we have great ongoing cooperation with Gauss for updates, and all necessary support for our app. We were very satisfied with their service and overall quality of the final product.
Select projects where we provided mobile app development
Real time water safety
In the vast spectrum of types of mobile apps, WaterQ was the first to offer monitored water quality data specific to Croatia's water quality.
Real estate reimagined
Using advanced iOS mobile app development, Vyomm blends luxury real estate with a unique social network, connecting clients to exclusive properties and their environment.
Digital eco revolution
Providing custom mobile app development enabled a whole area an entirely novel approach to waste management.