FIRST CROATIAN ALL-IN-ONE BUSINESS SOLUTION
We developed a unique cloud platform designed to manage all business processes.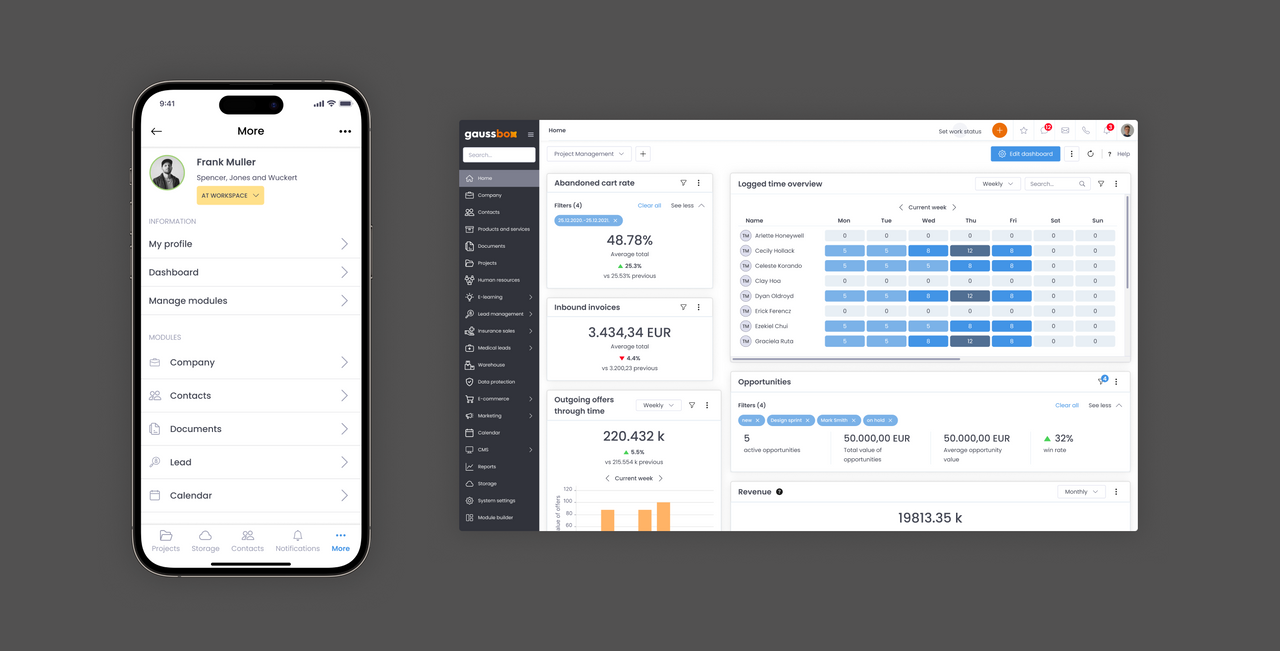 System Architecture
Prototyping
UX/UI Design
Web development
Mobile development
Gauss Box is an innovative cloud platform that harnesses the power of advanced AI technology to revolutionize and optimize business processes. You can seamlessly manage day-to-day operations, strategically plan for success, and leverage intelligent workflow processes and comprehensive analytics.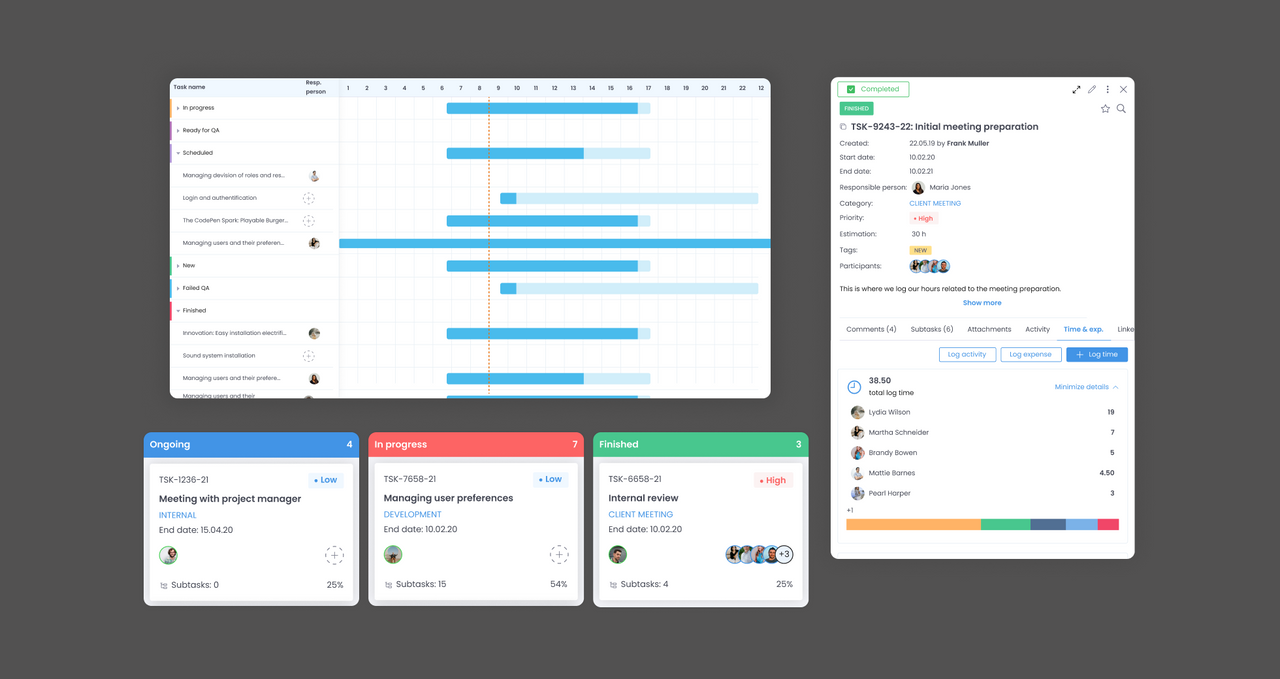 What is included in the Gauss Box?
Gauss Box includes various business solutions (Projects, DMS, CRM & Sales, Web & E-commerce, ERP) that have individual modules. The modules can be used separately or together, and in combination, they provide maximum effectiveness.
Projects
Manage employee activity and oversee their collaborative efforts with clients and partners to ensure that your business processes are properly executed at all times.
DMS
Streamline the management of your business documentation by digitizing the processes of document creation, storage, search, and archiving of different document types.
CRM & Sales
Boost your sales by effectively tracking and managing the entire sales process. Take control of your potential customer database, generate leads and sales opportunities, monitor client communication, and analyze sales results.
Web & E-commerce
Using integrated CMS tools, easily create, edit, and publish content on your website or manage products and services withing your web shop. Seamlessly oversee one or multiple websites and e-commerce stores within a unified interface.
ERP
Gauss Box ERP is a business solution that integrates various aspects of an organization's operations, including finance, supply, sales, human resources, inventory management, and production. This comprehensive solution encompasses all Gauss Box modules, enabling centralized management of all business processes, resources, and data.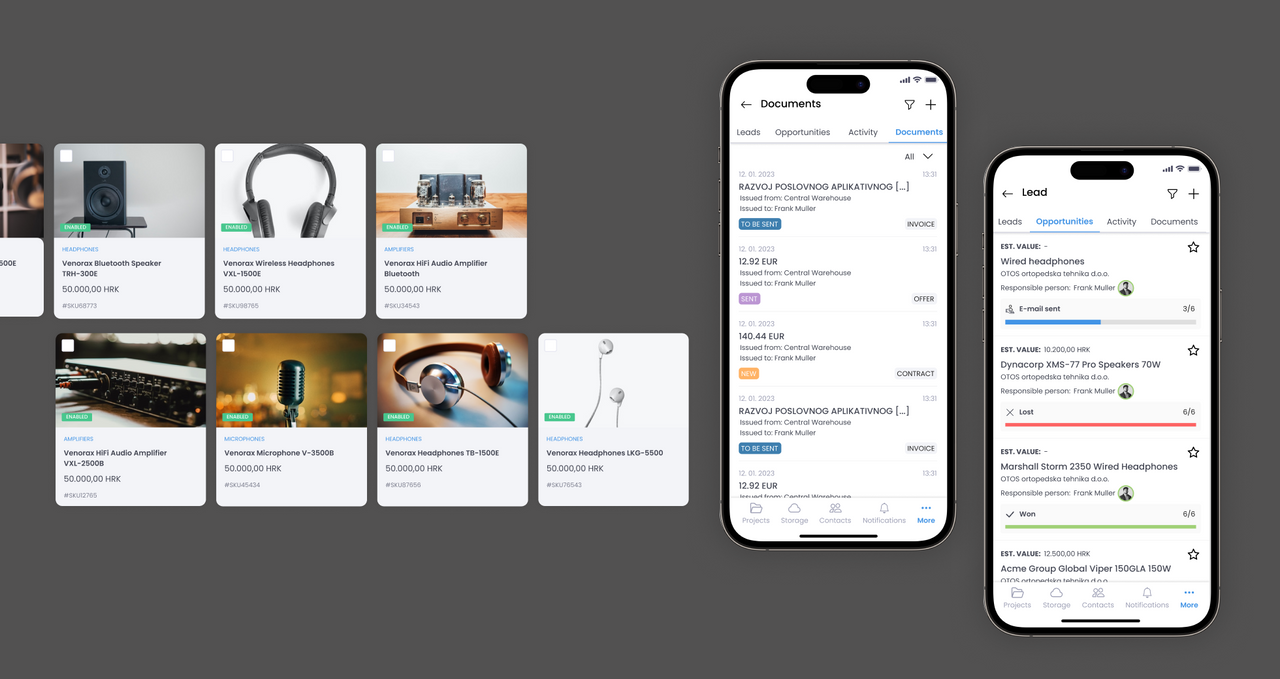 Would you like to learn more about the Gauss Box?