Manage and share documents more efficiently, improve workflow, and foster productivity.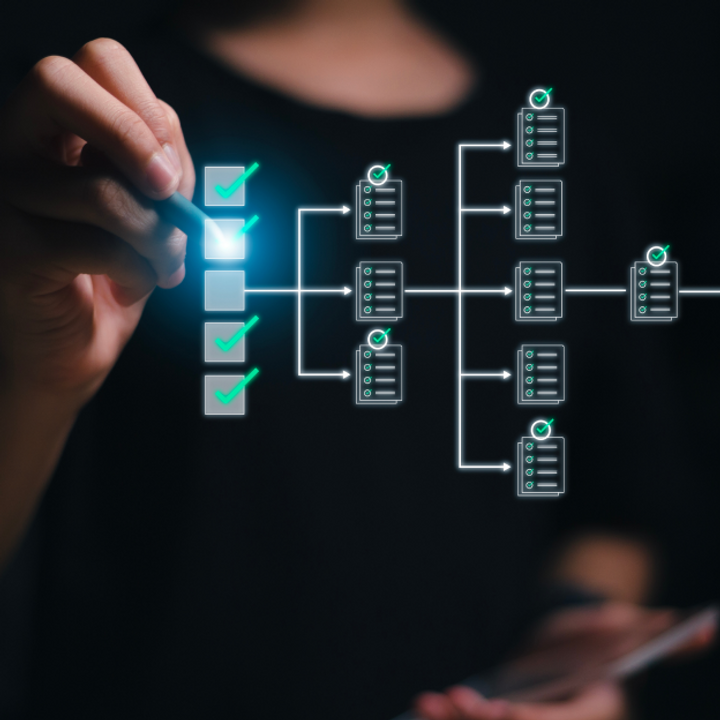 Our platform for your success
Our cloud-based Document Management System (DMS) solution enables real-time sharing, simultaneous editing, and commenting on documents, allowing teams to collaborate seamlessly regardless of their physical location. Save your time and resources. Empower employees to focus on high-value tasks within the user-friendly interface.

Store, search, handle, share, and retrieve valuable documents and with customizable user permissions maintain full control. Document sharing and storing supports numerous file formats such as PDF, PPT, DOCX, XLSX, ZIP, RAR, CSV, PNG, JPG and many others.
Data storage
Store business activities data in real-time while tracking and managing documents in the cloud. Determine which employee should see specific documents and convert records into actions.
Cloud collaboration
Delegate tasks across the team and share the crucial files in the cloud. Share access to documents and pursue better workflow capabilities.
Document management
Document management features include permissions assignment, security, storage, and search capabilities through a user-friendly interface.
Document workflow control
Create and organize activities based on specific documents. Engage with colleagues and reduce any possible errors in the process.
We were overwhelmed with documentation, but with Gauss Box, we have become one of the first local associations that embraced the paperless approach. With the transition, everything is more transparent, speedier, quicker, and simpler. Every member of our association is enjoying a significantly easier and stress-free experience with the Gauss Box DMS.
Zajednica osječkog sporta