Use the creative process of conceptualizing and visualizing ideas to solve problems or fulfil a purpose.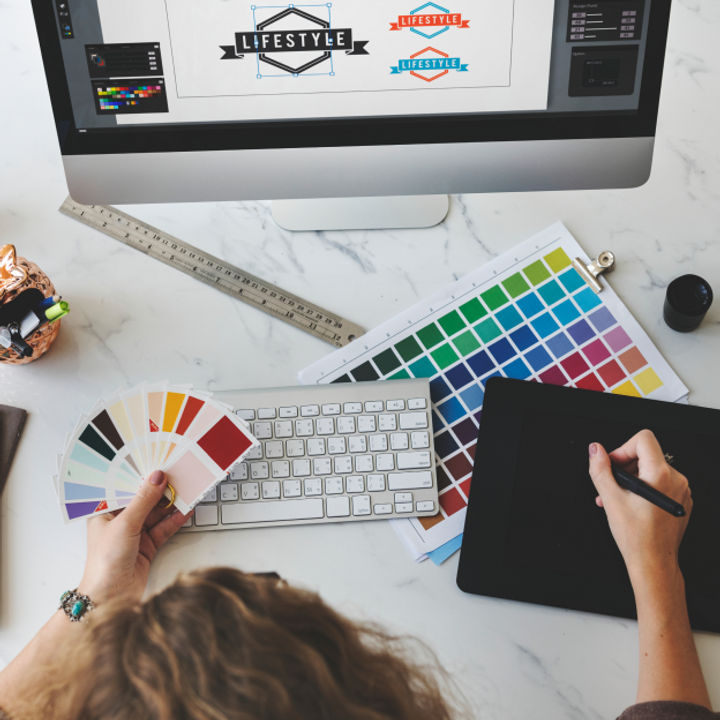 Our solution for your success
From the user interface (UI) to the user experience (UX), and the intricate world of graphic design, every aspect contributes to the success of a product or service.

In order to create the best UX design our experts conduct research, create wireframes, and design prototypes to optimize the user flow, ultimately aiming to provide value and satisfaction. While creating a modern UI design, our designers dedicate themselves to crafting layouts, selecting colors, choosing typography, and designing buttons and icons. When it comes to graphic design, our team offers different types of graphic design services like Editorial design, Logo design, Packaging Design, Illustration Design, and more.
UX design
UX design delves deep into understanding user needs, behaviors, and emotions to create intuitive and user-friendly experiences.
UI design
UI design, or user interface design, focuses on the visual and interactive elements that users see and interact with
Graphic design
Graphic design is a discipline that uses visual elements, such as images, typography, and color, to convey a message or evoke emotions.
They did basically, everything I imagined. Whether it is the redesign, mobile application, web development, hosting transfer, you name it. It is a delight to work with them because they are truly dedicated to the client's vision. I am happy to say I am going to continue to work with them.
Select projects where we provided design services
Real time water safety
Prioritizing a superior end user experience, the WaterQ platform delivers real-time water quality data through an intuitive interface, tailored for everyone, from experts to everyday users in Croatia.
Real estate reimagined
For Vyomm, our user experience strategy was central to crafting a design that not only encapsulates luxury real estate, but also ensures intuitive navigation and interaction for its elite clientele.
Digital eco revolution
Moj Unikom app was designed in line with the the latest UX design principles. Streamlining waste management, bill payments, and recycling insights, it not only simplifies urban services but promotes an eco-conscious lifestyle.