Consultation and strategy
Consultations and strategy serve as allies in navigating complexities and seizing opportunities in the modern business landscape.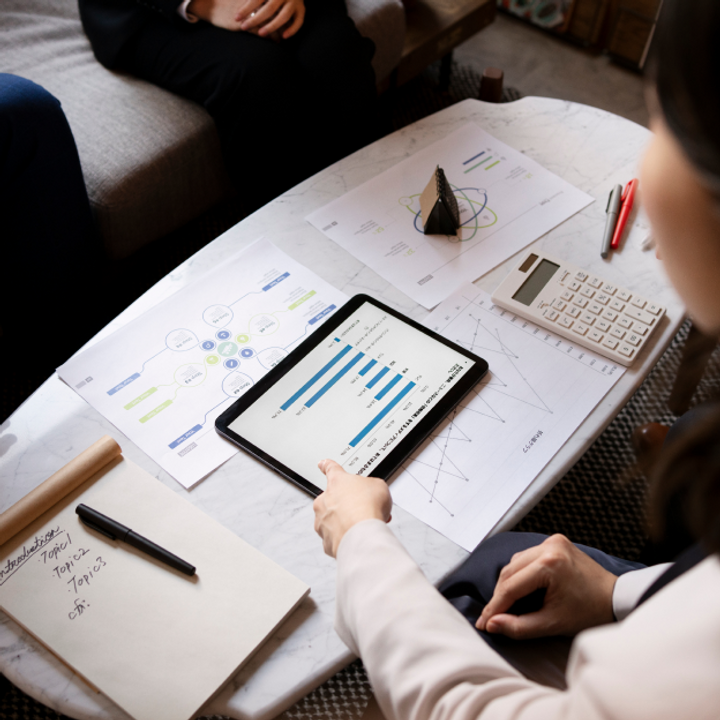 Our solution for your success
Whether you are a start-up or a well-established enterprise, seeking advice from consultants can provide fresh perspectives into your operations. Your business can gain invaluable insights and implement tailored solutions through consultations and strategic planning.

Business advice is a roadmap that guides your organization toward its goals. Setting clear objectives, identifying target markets, and outlining the steps needed to achieve sustainable growth and accomplish the desired outcomes.
Business development strategy
Growth and profitability is achieved with a good strategy. From economic downturns to unexpected disruptions, overcoming obstacles requires resilience and adaptability.
Enterprise consulting
Enterprise consulting helps identify areas for improvement and proposes effective solutions.
Small business consulting
Small business consulting services can significantly impact a small business's bottom line.
The entire process was very straightforward; Gauss did not complicate things more than necessary. They were very patient in explaining everything that was outside of our domain. We understood each other easily, which is not often the case when marketing and IT sectors come together. They were accessible and quick in their responses.
Select projects where we provided consultation and strategy
Real estate reimagined
Guiding Vyomm, our team meticulously crafted a digital business strategy tailored for the luxury real estate sector. Through comprehensive consultation, we architected both a standout digital platform and an advanced iOS solution.
Smart food production
In response to agricultural businesses need for efficient data tracking, our strategy and operations consulting transformed the traditional winemaking industry. Creating ESIA, a digital platform tracking the nuances of winemaking from grape to bottle.
Innovating education
Our digital business transformation strategy seamlessly blended traditional education with innovative digital solutions, while navigating the complexities of integrating VR, e-learning platforms, and hotel management systems.