CLIENT: CELERO CLOUD GMBH
The cloud software for your workforce management
We developed with our partners a cloud based workforce management solution allowing you to plan, monitor and evaluate your mobile teams in real time.
Strategy
System Architecture
Prototyping
UX Design
UI Design
Web development
Mobile development
Big data analytics
Refinement and optimization of functional requirements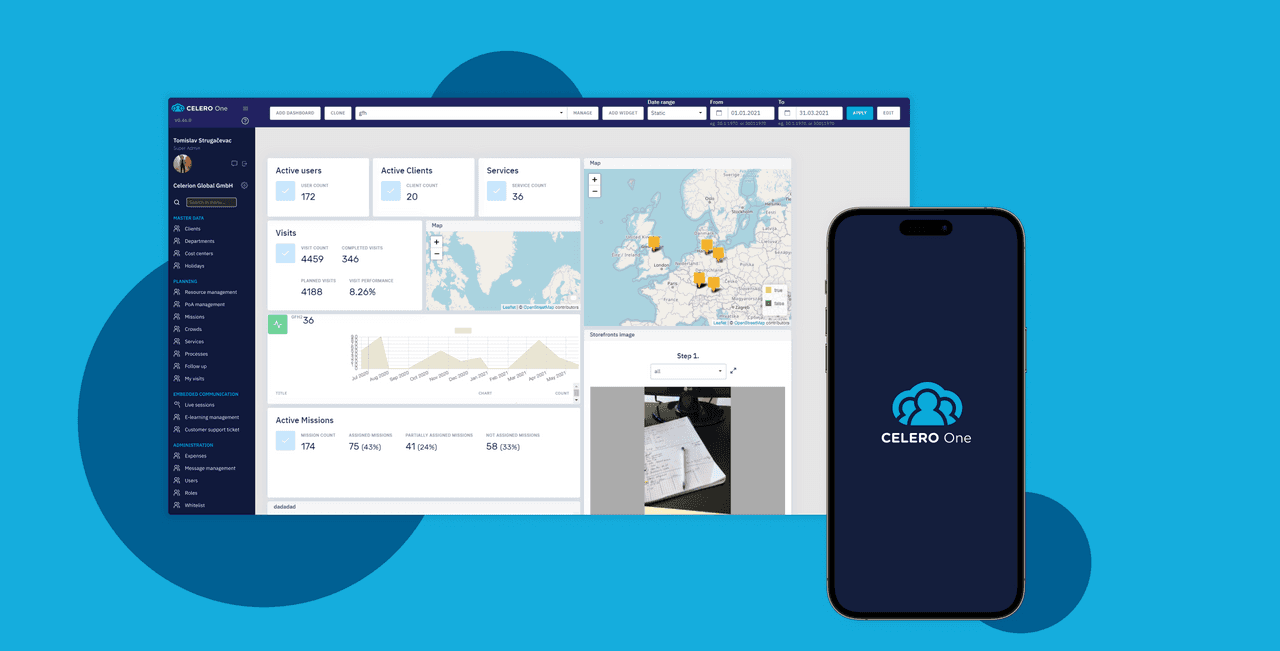 A thousand jobs - One solution
Celero Cloud GmbH is an internationally active provider and developer of SaaS solutions and applications for the workforce management of mobile teams.
To remain competitive in today's fast-paced global business environment, the ability to quickly make well-informed decisions as soon as changes occur is crucial. Swift resource management is essential to achieve that, so with our partner Celero Cloud, we have created a solution for planning, managing, and controlling mobile resources in real time.
Mobile team coordination has never been easier
Celero One offers a comprehensive solution for managing and overseeing your decentralized teams, catering to business of all sizes and industries, whether you need to supervise sales, promotions, field agents or service and maintenance teams.
Celero One combines everything into one solution to facilitate project management and employee scheduling for you.
More than a workforce scheduling software
Celero one is a single tool for managing decentralized teams and tasks, providing the essential tools needed to plan, steer, and control their work with maximum efficiency and effectiveness.
Software's core strength lies in its highly adaptable process manager. This feature is designed to provide complete flexibility to businesses, allowing them to customize and fine-tune their processes without requiring any programming knowledge.
With built-in tools like process management, resource management, activity management, communication control, and an intuitive Celero One app, businesses can easily manage their workflows and optimize their operations.
Whether you need to make small tweaks or significant changes, Celero One's process manager can help you achieve your goals quickly and easily.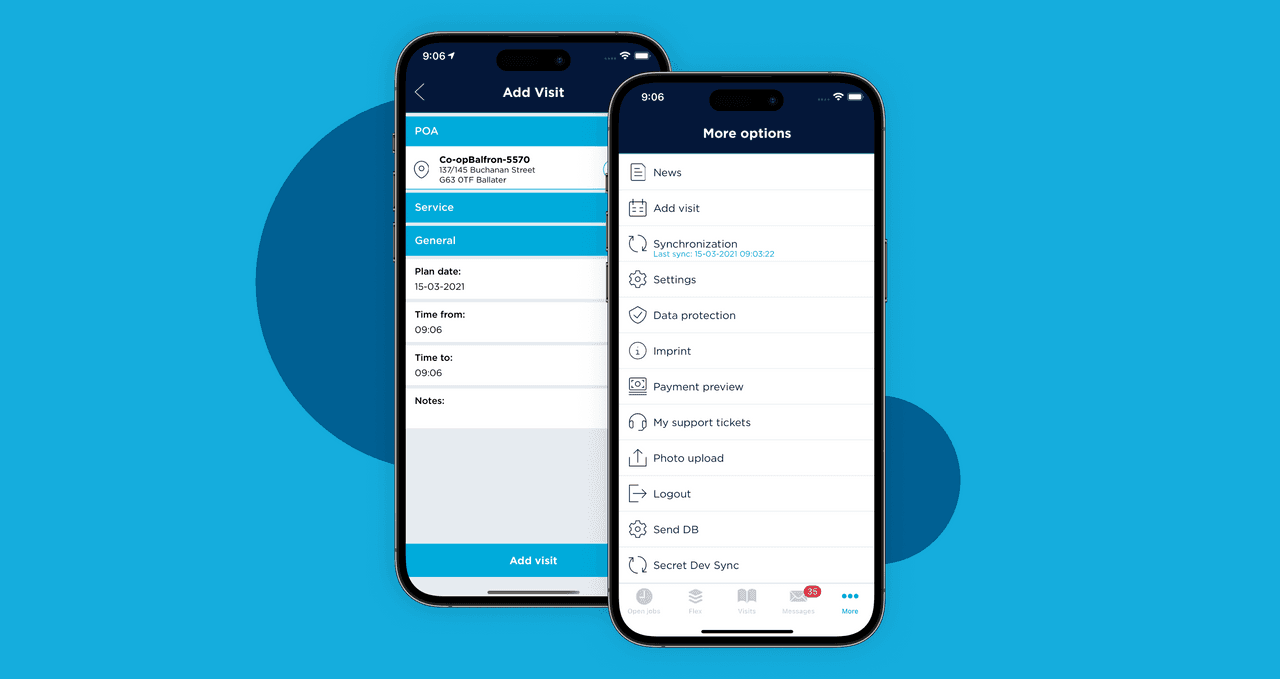 Never has the coordination of mobile teams been so easy.
Cloud base scalable system
With a cloud-based scalable system, businesses can grow their operations quickly and easily to meet changing demands. The cloud-based nature of the system also allows businesses to easily adapt to new technologies and innovations, ensuring they remain competitive and at the forefront of their industry.
Agile methodology
Combining multiple agile methodologies, Celero One platform is an expansive project that fully embraces adaptive planning in bigger projects. This allowed us to require the combination of multiple agile methodologies.
Simple to use
On any standard mobile device, Celero One is an intuitive and user-friendly platform that enables you to organize and manage each step of your workflow transparently and efficiently through its streamlined interface.
Advanced analytics - Big data
By leveraging advanced analytics and big data technologies, Celero One provides users with powerful data-driven decisions, making capabilities and valuable insights.
Effective Communication
Chat, video, ticket-based internal support, and integrated emails - Celero One offers you everything you need for communication with your mobile team.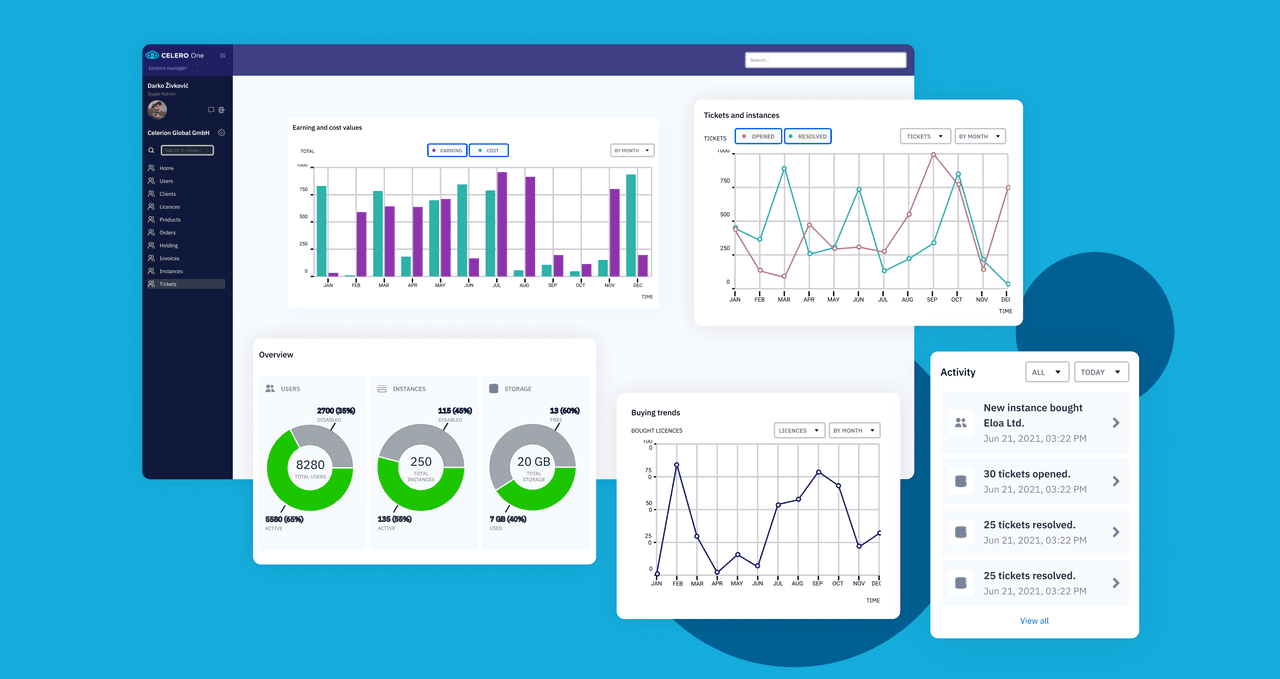 Your project structure - from milestones to tiny details.
Celero Master Data Management
Effortlessly manage all critical master data and business processes with our intuitive platform. Gain instant access and control, streamlining your operations and boosting productivity.
Celero Planning
Ensure that you have the right people in the right place at the right time with our efficient order management solution. Optimize your organization's ground capacity and streamline your operations to ensure optimal productivity.
Celero Mobile
Access all the critical information you need about your site, order status and service quality in real-time with our mobile application. Stay informed and stay in control, no matter where you are.
Celero Reporting
Empower efficient planning, optimization, and goal achievement through our reporting option that provides you with a comprehensive overview of all your services and key performance indicators (KPIs).
Gauss team gives ''all-in'' engagement. We find them as partners and not contractors. They actively contribute to different case scenarios, technical approaches to system requirements using enterprise standards to approach challenges both development and of business process nature.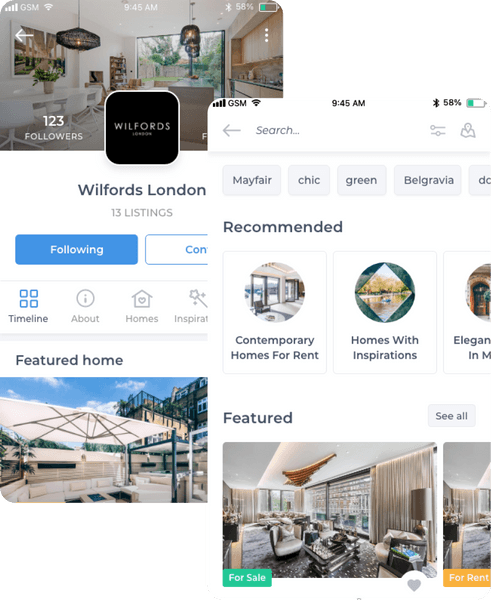 Vyomm
We developed a property platform for luxury homeowners and estate agents
Development
UX/UI DESIGN
MOBILE
STRATEGY
Got a project or want to try Gauss Box?