E-commerce website developmet
Unleash retail potential.
Harnessing the full potential of E-commerce enhances the shopping experience and fosters business growth.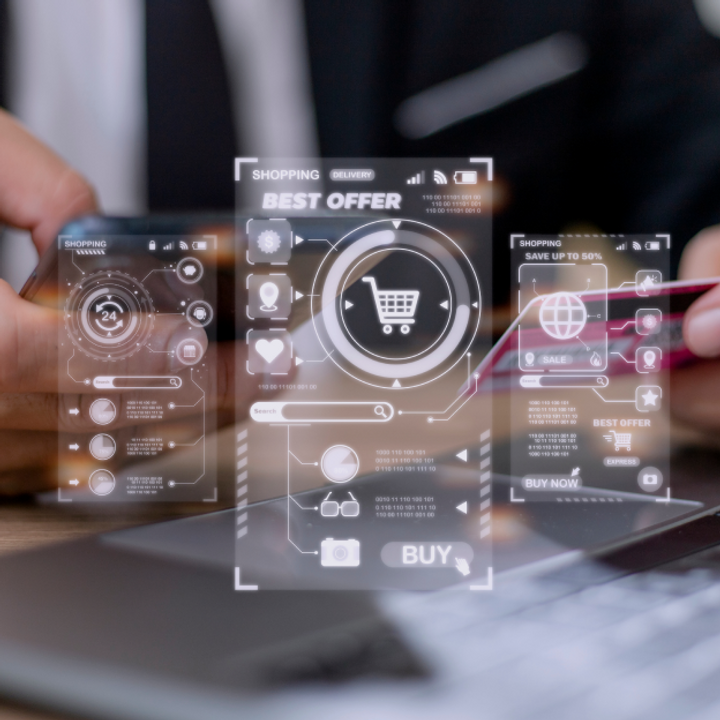 Our platform for your success
E-commerce website development is a multifaceted journey. Our cloud-based system adheres to current trends, incorporates best practices, offers a reliable CMS, ensures strict security, provides comprehensive inventory management and integrates seamless payment gateways.

Flexible purchasing options ensure a seamless buying experience in Gauss Box. Its search engine optimization (SEO) tools boost your e-commerce store's visibility in organic search results, while an advanced CMS module offers multilingual support. Boost your revenue potential with strategic cross-selling and upselling options, leverage the power of affiliate and loyalty programs, and expand your reach through seamless integrations with Google Ads and Facebook Pixel.
CMS implementation
A reliable CMS ensures a user-friendly interface with drag-and-drop edits, flexibility, multilingual support, and SEO functionalities.
Product & service management
Manage your e-commerce store's products, orders, customer data, and content from one centralized place.
Data protection
Digital security protocols safeguard business assets. Customer data remains strictly between the retailer and the customer, with no third party involvement.
With the help of consultants from Gauss, we were able to migrate our existing webshop from Magento to Gauss Box. The result is an optimized and modern shop that our customers adore.