Gauss LTD started in 2012 as a web solutions development company with a team of several innovative, creative and engaged enthusiasts by placing the customer at the very heart of all business activities.
Today, Gauss is a high-quality development and consulting company that enables the implementation of state-of-the-art technologies in the business of its clients.
The company was on Deloitte list of 50 fastest-growing tech companies in CE in 2016 and 2017.

In 2020, we are the winners of the AAA Bisnode Gold Credit Excellence Certificate.

The American Manifest published a list of Top 50 software companies in Croatia, and Gauss was in a high 4th place.

In 2021, we are the winners of the AAA Platinum Certificate of the American business reporting company Dun & Bradstreet.

We have ISO 27001 and 9001 certificates with which we guarantee safety and quality in cooperation and business.
We achieve business success with over 70 employees who deliver a wide range of complex IT solutions and complete business services. Our primary markets are Germany, the United Kingdom and Switzerland, while in Croatia we can boast of a larger number of clients from the private sector and long-term cooperation with public institutions, agencies and agencies.
We turn business challenges into business solutions.
Continuous improvement and effective communication are crucial elements of our success. We take time out to understand the client, the business objectives, and the customers before making recommendations. We leverage our technological expertise and experience gained over the years to build quality custom and platform-based solutions. As a result-driven company, we're always welcoming great new projects and clients, keeping the positive attitude towards every challenge.
We are pleased and proud to announce that Gauss has successfully established itself as a Pangea partner. We are honored to be part of an elite community of 7% of the best software engineers, which will make us even more transparent and accessible to our current and future partners through the Pangea profile.
We are proud to announce a strong start on our Clutch profile! We have been delivering quality custom software, web, and e-commerce development since 2012! Although 2020 year wasn't the best for most of us out there, thanks to the pandemic, we made sure that we still delivered the best services possible.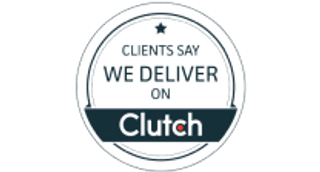 PROACTIVITY
We value employees who openly look from the known to the unknown and who, using their knowledge and skills, are ready to take the initiative, anticipate and think ahead.
No, we are not another in a series of companies that publish great, cool, and cute ads and we do not play table tennis during working hours.
We are an IT company that is looking for quite ordinary people who want to work on challenging projects, who are ready to cope with work pressures and fight with deadlines, and who have the desire to participate in creating complete business solutions.
And who is the ideal Gaussian? A proactive person with a positive attitude who knows and/or wants to learn, a person who is ready to work patiently and accurately on modern business and technological concepts.